Understanding students' learning preferences
The school began to triangulate data from GL Education's Cognitive Abilities Test (CAT4) with results from their internal and external attainment exams.
Prarthana Kale, Data Analyst and ERP Co-ordinator tells us more: "We use CAT4 from Grade 2 onwards and compare the CAT4 Standard Age Score (SAS) data with English, Maths and Science subjects. Based on this, we can review each child's attainment and progress compared to their academic potential. This allows us to target our teaching strategies to those best suited to the student's ability and how they learn. Teachers use the data in their planning to enhance learning for every child and assessment becomes a key element of personalised learning."
Staff were given training to understand the strategies needed to support different types of learners, and now tailor their teaching to the needs of each student, using a range of techniques adjusted to the individual.
Encouraging student ownership of learning
Students are encouraged to take responsibility for their learning, with regular opportunities to discuss their progress and any issues.
Teachers actively involve students in setting and reviewing their progress towards agreed targets – these are captured in student 'report cards' that summarise their CAT4 ability scores, internal and benchmarked attainment results, as well as the strategies that have been agreed.
Prarthana explains more: "The CAT4 data is shared with the students, so we are talking to them about their potential and how they think. After these one-to-one conversations, we agree realistic targets between the teacher and the student. The child agrees to the strategies that they feel work best for themselves."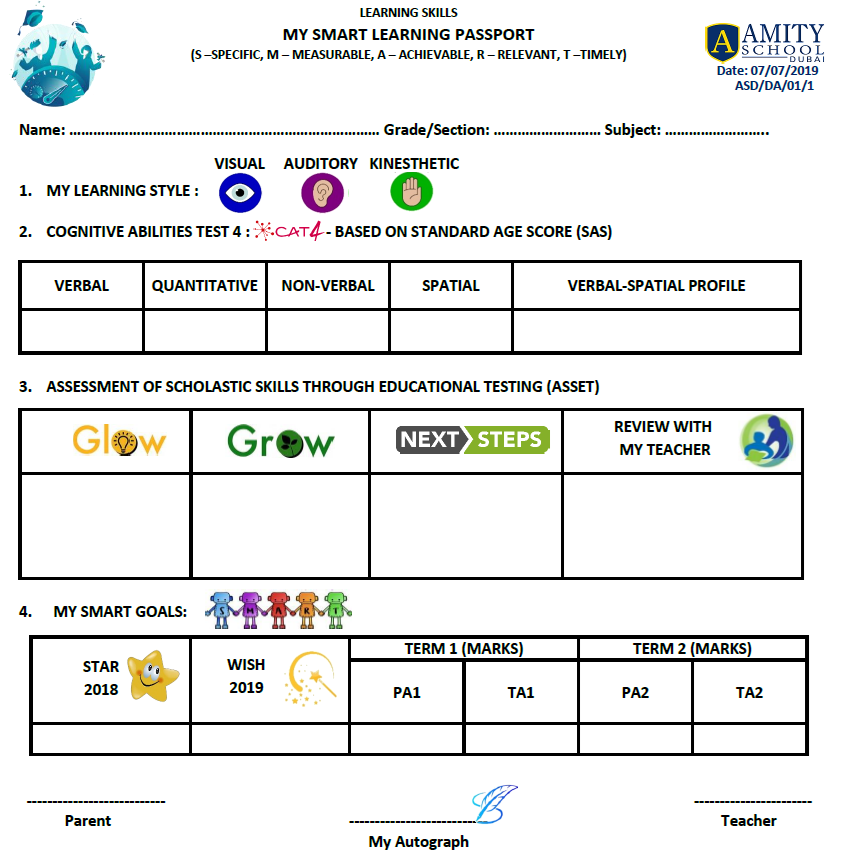 Supporting parental engagement
Engaging parents in the process is vital, as Mukta explains: "When we begin our academic session, we have parent orientations – we address assessment there. Some parents can be very mark and results-centric, so it's important that we stress that assessment is a journey that defines the progress of the child, rather than just being all about marks."
The school shares the CAT4 reports with parents to facilitate their discussions. Mukta explains: "The data supports our conversations with parents. Sometimes they may be over ambitious about their child's attainment or alternatively may not be aware of the potential of certain aspects of their child's learning. When we share the data with them, we can show evidence that supports our discussions and decision making.'
For example, we have a child who has different needs, but whose parents were pressuring him to achieve more. We had conversations with them, using the data to help the parents understand that the attainment they were expecting from the child is beyond his potential. Once we were able to discuss this and encourage them to ease the pressure they were putting on the child, the child began to perform much better. He is more confident in class and is achieving expectations. He feels his parents are 'with him' rather than feeling low about his achievements."
Addressing the verbal deficit with interventions
The data from CAT4 showed that verbal ability across the school was lower than expected, so action was needed.
Mukta explains: "Although we have some children who are excelling, the data showed us that literacy was an issue, so we came to realise that we needed a whole-school literacy programme in place. We have introduced learning right from Kindergarten looking at phonics, through to guided reading at primary and advanced reading in middle school. We also looked at the CAT4 verbal and non-verbal batteries to identify students within the cohort who have a verbal deficit* and plan remediation and personalised learning for them. We introduced interventions including differentiation of planning and classroom support. Teachers have reading and literacy trackers for every child, so they can monitor progress and the supervisors and subject heads can see this as well."
* A verbal deficit occurs when the student has a discrepancy between their CAT4 verbal and non-verbal Standard Age Scores (SAS). It can indicate that students are at risk of underachieving due to low English language ability. High attaining students can show this as well as lower attaining – and it can flag the need for additional literacy support.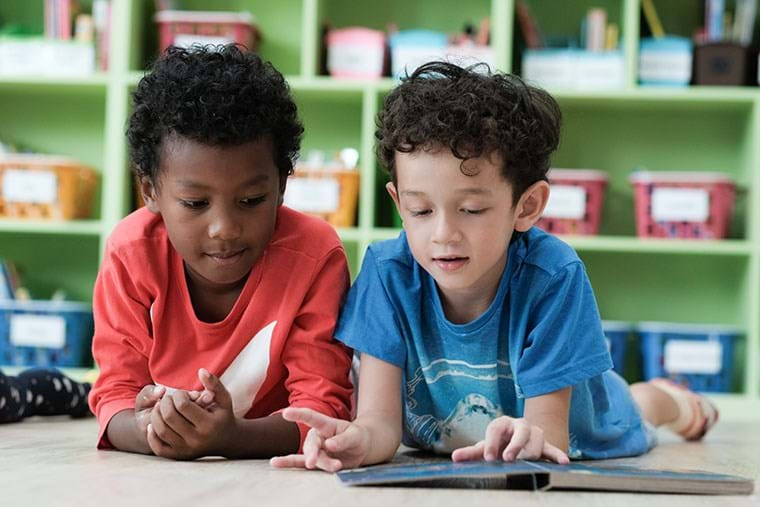 Getting staff on board and having data conversations
The school has a data team who train the teachers, supervisors and the subject heads in using, interpreting and discussing the CAT4 reports.
Mukta explains: "We encourage having data conversations every week or during the department meeting slots – these are followed up either by the supervisor or myself, as we all want to know where our children are and how we can make progress with their learning. We use data for every academic decision made in the school from what resources we need, to staff development requirements.
When we work on lesson plans, we want the teachers to use data to make those plans – we question the teachers on how they've used the data, each student's academic attainment and what kind of interventions they need. Data conversations with the assistant teachers or learning support assistants are also held for the children they are supporting – as they need to know that information too."
And the process is working – with a higher level of commitment from the students leading to higher attainment. Prarthana ends: "Each and every person in the school community knows what is going on and how to use the CAT4 data to improve learning for every child."