With the candidate classes (ie those sitting iGCSE, AS and A Level exams), we use the data to set attainment targets. I also use the data to explore our Value Added, looking at the CAT4 indicators against what the student actually achieves, and benchmarking this against other international schools. This information can be used in a number of ways – to set Value Added targets at a school or subject level, to evaluate teachers and to share with key stakeholders.
We have a wide range of abilities in the school and we use CAT4 to look at whether students have a verbal or spatial bias. This is shared with teachers so that they can personalise teaching.
From my experience in Oman, I knew that the CAT4 data could help us to make an impact by refining our approach to teaching and learning. There, the cohort's general spatial bias encouraged us to move from a 'chalk and talk' approach to a more student-centred learning model, working with enquiry-based projects.
In the Oman schools' primary years, the data helped us to identify the need to focus support on literacy. Additional English lessons and an increased focus on reading and writing strategies improved the average verbal scores from 78/79 to well over 90. This had a positive impact across other subjects as well."
Using data to determine student needs
Jaffery Academy uses both CAT4 and GL Education's Progress Test Series (PT Series) in maths, English and science. CAT4 is administered in Year 4 and Year 9, and the PT Series is used each year to track progress. Analysis of the data has been a catalyst for a number of changes that have had a positive impact on attainment. The data helps the school to identify needs across the ability spectrum – so that they can better support both lower ability students, but also previously hidden gifted students.
Sigve explains: "Once they started using the data, our teachers became much more conscious of the students that they have. For example, we might have a student who has scores of 95 verbal, 92 quantitative, 126 spatial and 122 non-verbal – from this we can see that this student has the potential for high achievement, but that this isn't showing in their current performance. We can then look into what the reasons may be – are there issues at home?, are there language barriers?, are they being challenged enough? We can now discuss things with the student and with the parents. The teachers up until that point may have made assumptions about the student – that they aren't putting in the effort – but the data can help us to see things that might otherwise have been hidden. It's been a massive eye-opener for many teachers.
"Another change we've made is to finish the syllabus much earlier. This allows time for us to use the data and evidence to identify any learning gaps or areas that may need reinforcing so that we can go back over the learning to help students achieve their potential. We have a performance team of five teachers who work on improving the performance of the students. So it's not learning support, it's helping any student to achieve more and to reach their potential."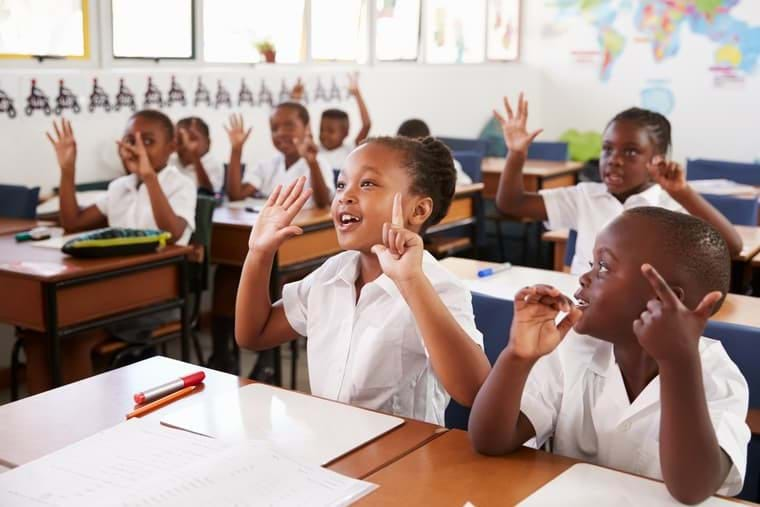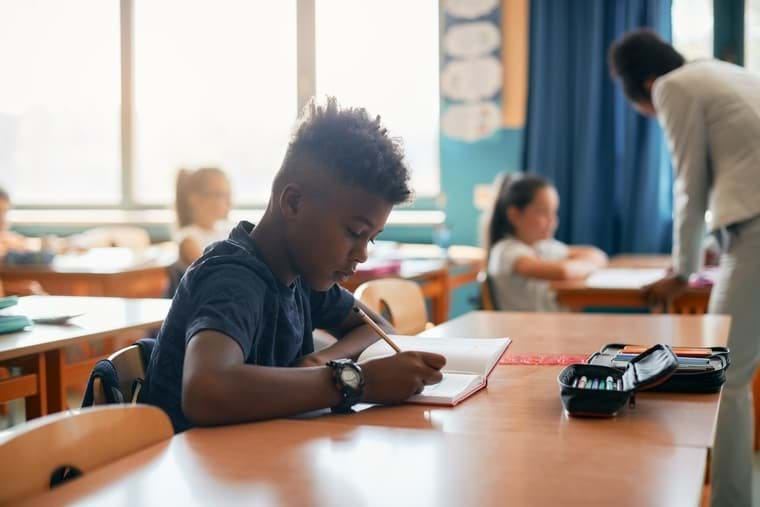 Using data to improve parental engagement
The school shares insights from CAT4 with parents, supporting the team in explaining the strengths and areas for development of each child, setting academic targets and showing how parents can get involved in supporting their learning.
Sigve explains more: "The data is a background for what we say to students and parents, and how we talk to them. We can see from the data where students have potential that isn't reflected in their performance. We might then be more demanding with a student who has a high score, or focus more on the importance of effort if they have a low score. We use language such as "there is no reason why you should not be able to achieve x, but you need to put in more and consistent effort".
"We also use CAT4 when we have career advice meetings with students and parents. Each student's CAT4 profile helps to inform the discussions and can provide ideas for the kind of career that might be a good fit for them – for example those with a high spatial could consider something like a career in architecture. It can also help us to support a student who wants to study something other than what the parents might have in mind, as we can use the batteries to show where their strengths lie.
"I don't think I have a single meeting with a parent without referring to the CAT4 test results. Even when we have disciplinary issues, if we have to suspend a student, I ask for the CAT4 data to gain insights, to motivate the students and the parents. Very often I see that the students who are suspended may be the ones who are higher on potential against performance, so we can use this as an opportunity to explore the reasons for this."
Next Steps
Going into the next year of using CAT4, Jaffery Academy is planning further developments. 
Sigve explains: "We'd like to make much more of combining the data from CAT4 and the PT Series. We don't do this enough yet, but plan to implement it over the coming terms so that we can better track where attainment may be falling behind expectations.
"We've also just administered the Pupil Attitudes to Self and School (PASS) survey for the first time. 
"This looks at students' attitudes and mindsets and will hopefully help us to gain insights into, for example, why a student with high potential is underperforming. It can also help us to target our pastoral work, so the PASS data will give us a lot of really useful feedback.
"Mathematics is an area of focus, so we are introducing a new approach for maths at primary and will use the PT Series to track the impact."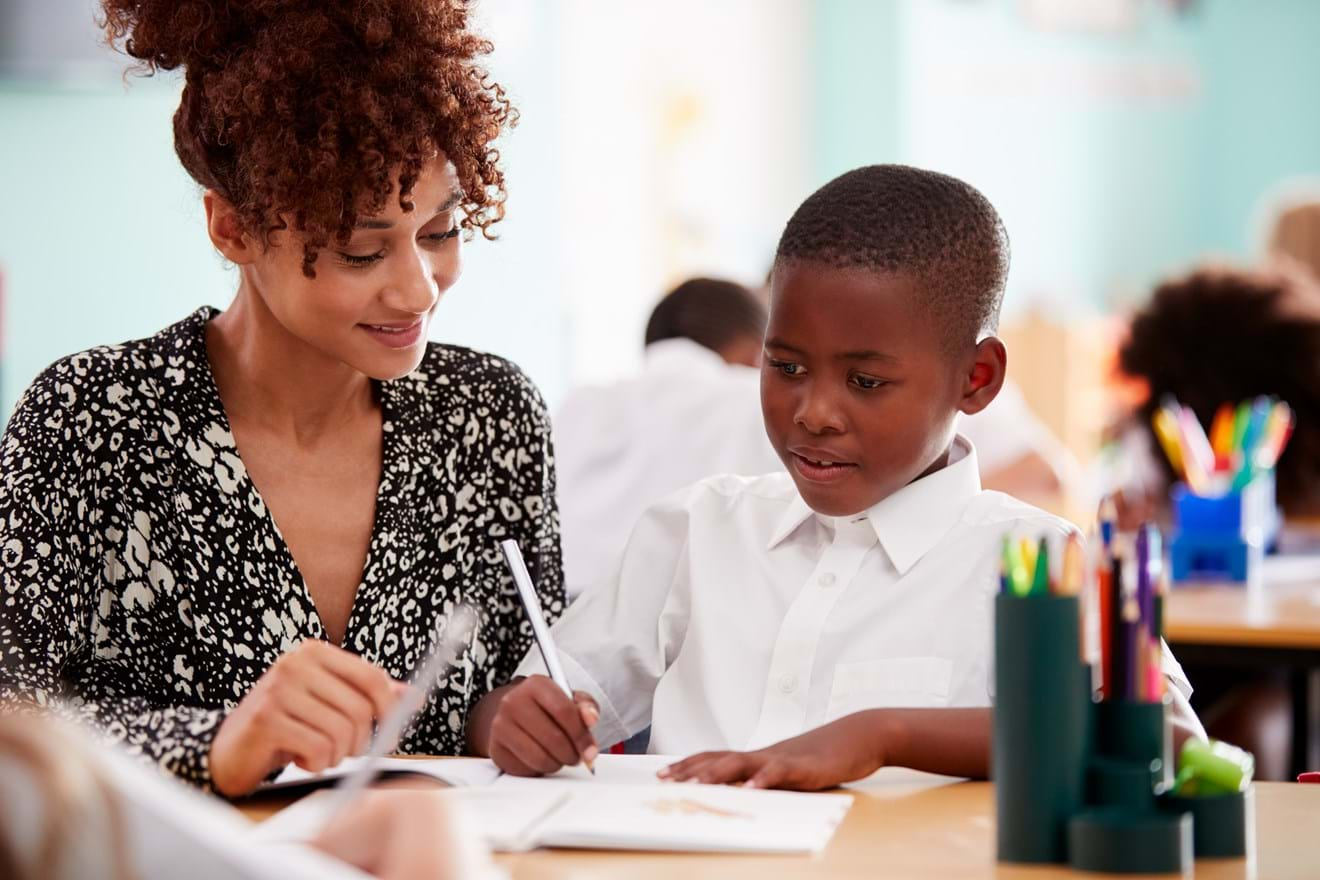 In conclusion
Since using the data, the school has already seen a huge impact on results. Sigve explains: "When we started analysing the data, typically in a year at Jaffery Academy the number of students achieving an A or A* was significantly below the UK average. That position has been transformed and last year 49% of our students achieved this. 
"Our Checkpoint scores have also improved – and for the first time we are above the world average in Mathematics. 
"A lot of this has to do with CAT4 helping us to achieve much better results, so we are happy to continue along this path of improvement."